BOOST YOUR MEMORY!
http://www.lady.co.uk/boost_your_memory
Does it seem as though those times where your memory fails you are becoming a little too frequent?  

Have your found yourself getting stressed or overwhelmed with the number of things you are expected to cope with both in and out of work?

Would you like to have a way to start breaking things down and learning simple, straightforward, yet powerful strategies for boosting your memory increasing your brain power?
I have just written an article for The Lady, England's longest running magazine. The Lady is a well known British institution, whose classified ads have regularly been used by the Royal Family to seek domestic staff.
I was in my early thirties when I believed I was suffering from the early onset of Alzheimer's. I had many of the symptoms, poor memory, inability to retain new information, feelings of confusion, withdrawal from social activities, and mood swings, with my situation getting progressively worse over a period of 18 months.
Things were so bad that I had a medical certificate from my Doctor giving me extra time in my exams.

Then suddenly, in the space of a few weeks, not only was I fully recovered, people were commenting on my amazing memory, and asking how I was able to present on stage for hours at a time without the use of notes.
In the article I share how I overcame my memory problems,  together with some of the techniques that I have used with both corporations and private clients to boost their mental performance and gain better results.
To read the full article visit:  http://www.lady.co.uk/boost_your_memory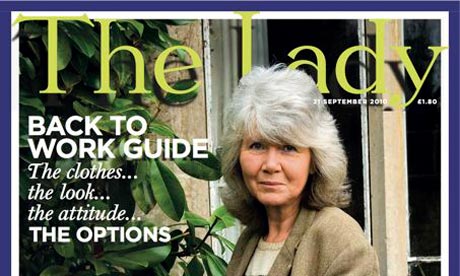 What I share with you in the article are tips and techniques that can help you both improve your memory, and stimulate the brain to create new neurological connections.  You will also pick up some insights from a World Memory Champion, and learn one of my favourite techniques from Business Strategist Peter Thomson.  To read all of the eight Boost Your Memory Tips head over to The Lady Magazine website: http://www.lady.co.uk/boost_your_memory 
For further information about Accelerated Learning, PhotoReading, Transformational Change Techniques, and to pick up a free PhotoReading DVD go to: http://tranceformationstm.com/photo.html 
ABOUT MARILYN DEVONISH
Marilyn Devonish is a Certified PhotoReading™ Instructor, Accelerated Learning Coach, Certified Trainer of NLP, Hypnotherapist, and Archetypal Personality Profiling Practitioner. She is the Founder of Trance Formations™ and runs both public and bespoke PhotoReading™ and Accelerated Learning Courses. Visit http://tranceformationstm.com/ for further information